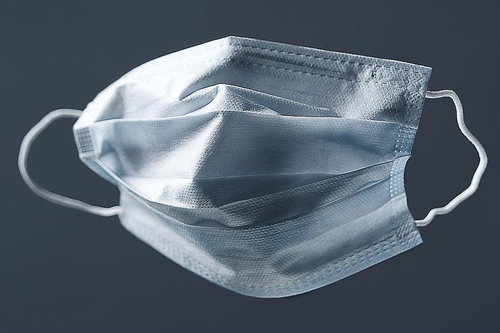 Dear Colleagues,
We are writing to ask all members of the Yale community to wear masks or other face coverings in public, including when you are in shared spaces on campus.  This simple measure will help protect the health and safety of our community and slow the spread of COVID-19.
On April 17, Governor Ned Lamont issued Executive Order No. 7BB requiring people to wear "face coverings" in public places.  Specifically, the order requires that you cover your mouth and nose with a mask or cloth face covering when you are in public.  We expect that members of our community will comply with the Governor's order and will wear face coverings when outside or in any space that can reasonably be expected to be shared (e.g., common work areas, hallways, and restrooms).  
At present, much of Yale's work continues to be performed remotely. Only a limited number of individuals who are performing designated operational functions, research, and clinical activities should be on campus and in Yale work spaces.  Face coverings or masks appropriate for each individual's work activities have been or will soon be provided by managers or by Environmental Health & Safety (EHS).  If you will be on campus and have not already received a face covering, please contact your manager or EHS (ehs@yale.edu or 203-785-3550). 
In order to protect our community, certain units may have additional requirements.  For example, they may limit the number of individuals who can be present or require spacing of greater than six feet.  If you have questions about wearing face coverings or any other requirements, please contact your manager or EHS.  
We know that these are challenging times for everyone and we appreciate all that you are doing to support Yale's mission.  We are especially grateful to the dedicated faculty, staff, and trainees who are supporting important operations, research, and clinical activities on campus.  Thank you for wearing masks and helping to protect the health and wellbeing of our community.
Sincerely, 
Scott Strobel
Provost
Jack Callahan, Jr.
Senior Vice President