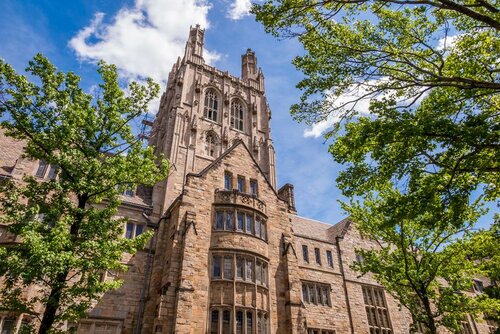 Thursday, February 11, 2021
Dear Colleagues,
As we enter the second full semester under COVID restrictions, I remain keenly aware of the challenges faced by faculty across the university. Junior faculty, in particular, face additional challenges as deadlines approach for renewal, promotion, and tenure. 
In order to ease concerns among our junior faculty, last March I announced that the university was granting tenure-track faculty whose appointments began before March 1, 2020, a one-year extension to their appointments. Ladder faculty who held term-limited appointments during the spring 2020 semester also benefited from this extension.
Today, I am pleased to announce that the university will grant this same one-year extension to tenure-track faculty in the ranks listed below whose appointments began on or after March 21, 2020 and on or before January 1, 2021. 
The adjustment includes a one-year extension to both the maximum time in that rank and the combined non-tenure ranks. Additional information about this extension appears below. If you have questions, please reach out to the dean of your school. 
It has been an extraordinary year and I am inspired by your commitment to the University's academic and research missions. I remain grateful for your contributions to the Yale community.
Sincerely,
Scott Strobel
Provost
Henry Ford II Professor 
Molecular Biophysics and Biochemistry
Additional Information:
In the Schools of Medicine, Nursing, and Public Health, Yale will grant an extension of the current appointment and of the maximum time in the current rank to those faculty in the non-tenure-track ladder ranks listed below.
Procedures for implementing this extension will follow the policies described in the Faculty Handbook, Section III.F, except that this extension will not count toward the combined total of three years that Section III.F currently allows for extensions.
No faculty member is obliged to accept the extension; they may choose instead to follow the original review schedule.
Extensions of the current appointment and maximum time at rank will be granted to: 
University-wide:
Tenure-track: assistant professors and associate professors on term
Medical School and School of Public Health: 
Traditional Track: assistant professors and associate professors on term
Clinician-Educator track: assistant professors
Clinician-Scholar/Scientist track: assistant professors
Investigator track: assistant and associate professors
School of Nursing:
Clinical track: assistant professors and associate professors
Traditional track: assistant professors and associate professors on term