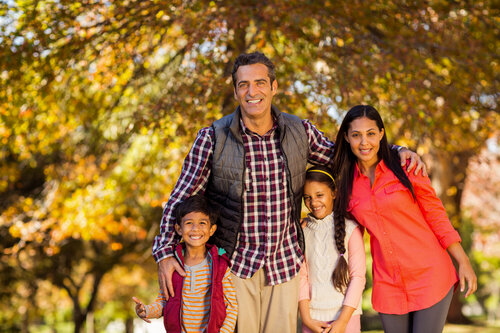 Summary: This message to all fulltime faculty, post-doctoral associates, and post-doctoral fellows announces additional days off for the holidays, five additional back-up care days, and delayed healthcare premium contributions for managerial and professional staff and faculty.
Dear Colleagues,
This year has offered many challenges.  In the future, when we say, "hindsight is 2020," it will have a whole new meaning for our individual and collective memories.  I am grateful that our community has faced its challenges of this year with extraordinary grace and willingness to find creative solutions. I am glad the election is behind us and I look forward to the Thanksgiving holiday a few weeks away. I am, however, aware that we must continue to modify our behaviors in the face of the pandemic. Even though this has been a challenging year and the upcoming holiday season will be an unusual one, I hope the holidays will provide some necessary respite and you will be able to spend time – whether safely in person, or virtually – with loved ones.
In response to the changing public health situation and the resulting school and daycare closures, we are announcing the following three measures that I hope will assist you and your families in the coming months. 
Extending childcare support
All benefits-eligible faculty, staff, post-doctoral associates, post-doctoral fellows, and students of the graduate school of arts and sciences will be awarded a total of 25 emergency back-up care days through December 31, 2020, an increase of 5 days to the previous allotment. This expansion of the childcare resources also applies to use the current Crisis Care Assist emergency backup-care program which offers the additional option to secure care from within your own personal network.
Extending the holiday breaks 
In recognition of the community's extraordinary efforts over the course of the pandemic, this year the university will extend the Thanksgiving and winter holiday recesses to include two additional days; Wednesday, November 25 and Wednesday, December 23. 
Delaying increases to healthcare contributions
In part due to limited increases in merit-related compensation for the 2021 fiscal year, increases in healthcare premium contributions for faculty and managerial and professional staff will not go into effect until July 1, 2021, a six month delay relative to a normal year.  As we kick-off the 2021 Annual Enrollment, all staff are encouraged to review and confirm their benefit options for next year by visiting the It's Your Yale – Enroll website. The deadline is December 11, 2020.
As always, I remain grateful for your service to the university.  
Sincerely,
Scott Strobel
Provost