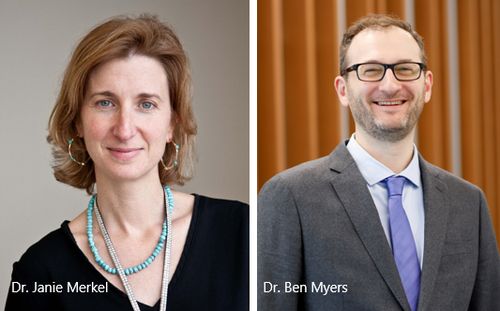 Friday, September 20, 2019
Dear Colleagues,
I am writing to share the good news that Yale has made substantial new investments, over $4 million, in our core facilities supporting science and engineering research, and also that we have filled two important new staff positions to provide additional coordination and support to our cores.  Core facilities of shared instrumentation are one of the priorities identified by the University-wide Science Strategy Committee (USSC).  Core facilities play a critical role for innovation and interdisciplinary science across the University, and often make the essential difference in recruitment and retention of faculty. 
In December 2018, we issued a call for internal proposals early in 2019 to help prioritize investments to upgrade and improve equipment in University core facilities. This call resulted in 60 applications from 39 core facilities across the University.  Of these 60, 16 were selected for funding based on research impact, educational impact (where applicable), sustainability, matching funds, and likelihood of leading to critical discoveries, additional funding, or faculty recruitment.  More than $3.9 million were awarded to the 16 selected cores through this inaugural internal proposal process. This investment was made across campus including Science Hill, West Campus and Yale School of Medicine. Several exciting opportunities for collaboration between core facilities were also identified.  In addition, the Provost's Office, the West Campus, and many of the schools have and will continue to make substantial other investments in core facilities infrastructure as needed, often in conjunction with recruiting new faculty members.
We have also made progress in enhancing the university-wide support of core facility activities as recommended in the USSC report. To that end, we have hired two directors of research cores who will provide leadership and coordination as we seek better management of the core facilities at Yale: 
Dr. Janie Merkel has been named Director of Research Cores within the School of Medicine and will start her new position on September 23rd. Dr. Merkel has an A.B. in Biophysical Chemistry from Dartmouth College, a Ph.D. in Molecular Biophysics & Biochemistry from Yale, and was a postdoctoral fellow with the microbial sequencing team at The Institute for Genomic Research (TIGR). Most recently she has been the Director of the Center for Molecular Discovery on Yale's West Campus. In her new role, Dr. Merkel  will work closely with each core facility director and staff to help strengthen and improve core research services at the School of Medicine and enhance our core facilities broadly.
Dr. Ben Myers has been hired as Director of Research Cores under the Provost's Office and will start his new position on November 1.  Dr. Myers is currently the Director of Operations for SHyNE Resource, a joint Northwestern University and University of Chicago NSF-NNCI site.  He works with external users and coordinates their activities within the SHyNE's characterization and fabrication core facilities. Previously, he worked as the manager of the FIB and SEM instrumentation in the NUANCE  Center at Northwestern University. Ben received his Ph.D. in Materials Science and Engineering from Northwestern University and holds a B.S. in Materials Science and Engineering from the University of Illinois at Urbana-Champaign.  In his position at Yale, Dr. Myers will work closely with core facility directors on the central campus and help to strengthen and improve research services. 
Together, Drs. Merkel and Myers will endeavor to integrate and enhance core facilities across Yale's campuses, improving access and capacity, and allowing future efforts at higher levels of coordination among the cores.  Along with additional investments in the facilities themselves, we look forward to providing improved core facility services to the Yale research community.
Best regards, 
Peter 
Peter Schiffer 
Vice Provost for Research
Frederick W. Beinecke Professor of Applied Physics