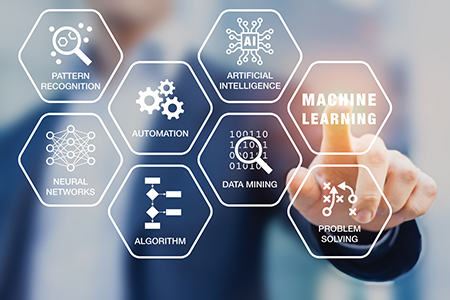 As you prepare to teach this fall, I write to offer suggestions about generative artificial intelligence (AI). Many of you are aware of AI-based tools such as ChatGPT, GitHub Copilot, and Midjourney, and how these tools are influencing teaching and learning in your discipline. Please consider the following advice.
 
Communicate expectations to your students. Students will benefit from clear guidance about appropriate use of AI tools for assignments. We find that students want to use AI responsibly, and they are interested in creative ways to learn with AI. The Poorvu Center's Student Advisory Board expressed a unanimous request for faculty to provide clear expectations about how students may or may not use AI tools for assignments in your class. If you have Teaching Fellows, make sure they are prepared to answer questions.
Experiment with AI tools for your assignments to familiarize yourself with opportunities and limitations. If you haven't already done so, try out AI tools for your essay prompts, problem sets, and so forth. Talk to others in your department about their ideas for revising assignments either to incorporate AI tools or to reduce their impact on students' work.
Consult with the Poorvu Center. We recently updated our guidance on AI, and we will continue to host events that foster experimentation and exchange of ideas. On August 24, we are planning a two-part session about teaching with AI. Part I (2-3pm) offers an opportunity to practice using AI tools, develop strategies for talking to students, and create or revise an assignment from your course. Part II (3:15-4pm)explores the potential of AI chatbots to support instructors' research with examples from Yale colleagues, followed by a discussion of how instructors can use these AI-supported research methods to invite students to engage in their disciplines. Join us for one or both sessions, or schedule an individual consultation.
AI is advancing rapidly, and keeping up with new tools and capabilities is challenging. There are also issues of privacy and data security to consider, as the companies behind these tools use our input to improve their software. Poorvu Center guidance is focused on your teaching role, and other offices will provide guidance about AI use in research, clinical, administrative, and other areas. Poorvu Center staff will continue to monitor educational implications of AI and update our guidance accordingly.  We are collecting examples of creative applications of AI in teaching and learning, so we'd love to hear about your approach (askpoorvucenter@yale.edu).
During a panel last February where Yale faculty discussed AI and teaching, I felt immensely proud to be part of an institution where diverse expertise is applied to emerging challenges. AI is much more than a new technology, and our strong interdisciplinary community is well equipped to adjust to the new world of AI.
Thank you for your commitment to teaching and learning at Yale.
Sincerely,
Jennifer Frederick
Jennifer Frederick, Ph.D. (she/her)
Executive Director of the Yale Poorvu Center for Teaching and Learning
Associate Provost for Academic Initiatives