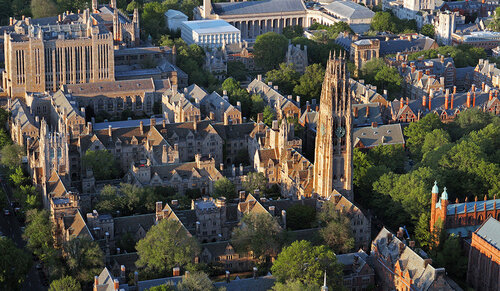 To: Yale Faculty and Staff 
Summary: This message provides an update regarding the return to campus plans.
Dear Colleagues,
Last week, Governor Lamont announced the expansion of COVID-19 vaccination eligibility, which will now be based on the age of Connecticut residents. Given the state's roll-out of the vaccination phases and the decreases in rates of infection, we are announcing August 1 as the target date for returning to work on campus for the majority of staff who are working remotely. 
We anticipate that the plans could include a transition period, with staggered start dates, flexible work, and hybrid work schedules. Our direction will continue to be guided by public health experts and the progression of the disease. Just as we have done from the outset of the pandemic, we may need to be flexible about this return to work date. We will continue to provide regular communication as we get closer to August 1.  
Unit leaders may elect to bring select staff back to campus beginning June 1, to support summer activities and to prepare for the ramp-up of on-campus operations over the course of the summer. This will require unit leaders to develop back-to-campus transition plans and update their health and safety plans. These should be submitted for review by the COVID Review Team and approval by the Provost or the Senior Vice President for Operations.
Your commitment, perseverance, and resilience over the past year have made it possible for Yale to continue to achieve its educational, research and clinical missions.  With cautious optimism, we look forward to a fall where we can come together and return to our beloved campus as a community.
Sincerely,
Scott Strobel
Provost
Jack Callahan, Jr.
Senior Vice President for Operations