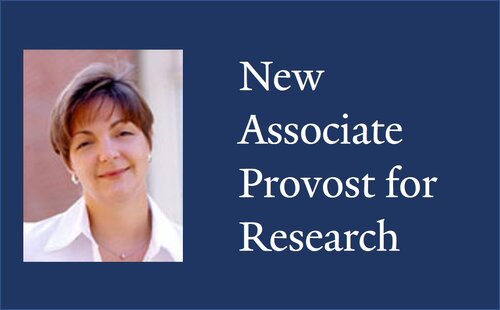 Monday, February 15, 2021
Dear Colleagues,
I am pleased to announce that Meg Kirkpatrick will be joining the Provost's Office as an Associate Provost for Research on March 1. Meg will report to Vice Provost for Research (VPR) Michael Crair and work closely with the VPR team in the Provost's Office to provide support of our research efforts and the renovation and expansion of our facilities. 
Meg joins us from Wheaton College (MA) where she was Associate Professor of Psychology and Neuroscience and recently served as the Associate Provost for Academic Affairs. As Associate provost, she had a wide range of duties, including as the lead on a major research facility renovation, as a research compliance officer, and the Program Director for the college's 5-year $1 million Inclusive Excellence award from the Howard Hughes Medical Institute. She worked with a variety of faculty and other campus stakeholders on a major renovation of Wheaton's Science Center.  This multi-use building was re-envisioned to include multi-use labs, active learning and flexible classrooms, as well as innovation spaces for the Psychology Department, the Business and Management Program and the broader campus community. 
Meg graduated with an AB in Psychology from Smith College and earned a PhD in Psychology from the Psychological and Brain Sciences program at Dartmouth College. She completed her postdoctoral work at the Center for Neuroendocrine Studies at the University of Massachusetts, Amherst. Her interdisciplinary behavioral neuroscience research and teaching at Wheaton was focused on the study of hormones, particularly environmental estrogens and other environmental toxins, on reproductive and locomotor behavior. 
Please join me in welcoming Meg to the Provost's Office and to Yale.
Sincerely,
Scott Strobel
Provost