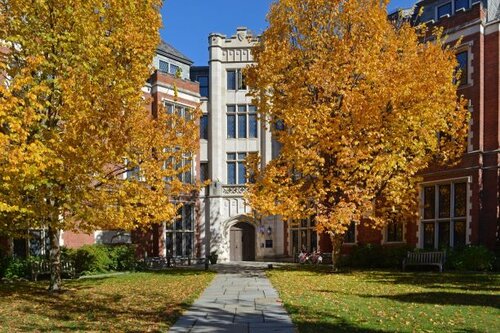 To: All Yale Faculty 
Dear Colleagues,
As announced on July 1, Yale will welcome graduate and professional school students and a portion of undergraduate students back to campus for the fall 2020 semester. Despite the challenges posed by the COVID-19 pandemic, the university remains committed to providing an exceptional learning experience to our students, so that they will be able to continue their education and benefit from the university's academic, research, and personal support services this fall. 
Similarly, Yale is fully committed to supporting you as educators, researchers, and mentors during this unusual and challenging time. I am aware that many of you are balancing your work commitments with childcare duties and that the beginning of this new academic year offers personal challenges that are unlike any other. I write to reassure you that promoting your health and wellbeing and supporting your teaching and research – whether you choose to return to campus or work remotely- is my top priority. 
In that spirit, I also write to remind you that the health and wellbeing of our community is a responsibility we share together. It is crucial that we follow university and public health protocols designed to minimize the transmission of COVID-19. I urge you to carefully review the Yale Community Expectations for Faculty and Staff and adhere to all the health and safety measures described. If you anticipate that you will be unable to commit to these conditions, please reach out to your department chair or dean before you return to campus.
Thank you for your hard work and commitment to our students.  I offer my best wishes for a safe and successful start to the new year.
Sincerely,
Scott Strobel
Provost