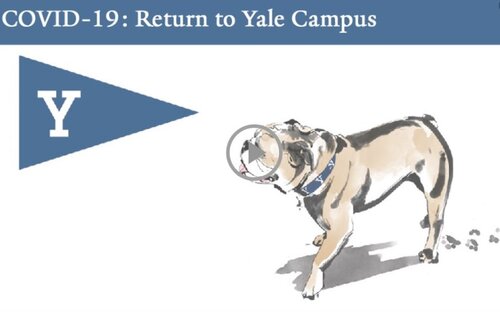 Wednesday, February 10, 2021
To: Yale Faculty and Staff Approved to be on Campus
Summary: This message details the 2021 COVID training requirements for campus access.
Dear Colleagues,
As we start the spring semester, our primary consideration remains the community's health and safety. Yale's COVID-19 safety plans will continue to adhere to federal, state, and local government regulations and the advice of our own public health experts.
As a faculty or staff member approved to be on campus, you must complete the 2021 COVID-19: Working at Campus training.
This training is an updated version of the COVID-19: Yale Return to Campus training that was required in 2020.  The 2021 training provides new and updated information on vaccinations, contact tracing, Yale's travel policy, and other topics.
This revised training must be completed in order for you to fulfill your workplace obligations to remain approved to work on campus.
Please complete the required training as soon as possible.
Sincerely,
Scott Strobel
Provost
Jack Callahan
Senior Vice President