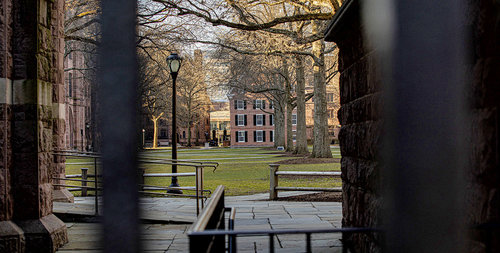 Dear Faculty, Postdocs and Graduate Students:
I write with guidance bearing on research across the university, whether that happens in bench laboratories or individual faculty offices. 
All faculty, including those of you who conduct research outside of a laboratory setting, should expect that there may be increasing disruptions to your work.   You should plan now for how you will continue your research and teaching at home if state and local governments escalate the requirements for social distancing, including the possibility of shelter-in-place protocols.  
Faculty Offices:  At the moment, most faculty members still have access to their offices (with the exception that offices in closed buildings, such as Sterling Memorial Library, the Adams Center, and the School of Nursing, are not accessible).  Open buildings continue to receive enhanced cleaning.  We hope that your offices will continue to be available next week as you begin teaching online.  However, we cannot guarantee how long access will continue, given the logistical demands of appropriately staffing and cleaning open buildings and the possible imposition of local, state, or federal restrictions.  I urge you in the strongest possible terms to plan for the possibility that your office may not be accessible.  Please consider what items, including research materials and computers, you will need to continue your research and teaching and take those items home.  Please note that because of social distancing requirements and the fact that most staff are now working remotely, staff and administrators will not be available to help pack or transport your materials. 
Laboratory Research:  If you are doing laboratory-based research, you heard from me on March 18, when I informed you that all non-critical laboratory research across the University must be suspended by today, Friday, March 20th.  Specific guidance is available for the Medical School and for FAS.
Human Subject Research (Non-clinical):  In addition, all in-person non-clinical human-subjects research should be paused, whether on or off campus, including research taking place internationally. If you believe that your research merits an exception, you may request one from the provost's office or from the school of medicine (for YSM faculty), but please understand that exceptions will be rare since the outbreak is affecting communities in all parts of the world.
We understand that these and other related actions create significant disruption to important work. We are basing the determination on closures on the advice we are receiving from public health experts and guidance issued by federal, state, and local health authorities.  Our priority is the well-being of Yale students, faculty, staff and the broader community.  
On a more personal note, I know how deeply disappointing the disruption of our work is to all of us.  I had to shut down my own lab this week, and as a researcher, it was extremely painful.  While I do not want to pretend that you will be able to continue your work as you normally would, I do hope that your remote research activities can be productive during this time.  I encourage you to spend this period in activities that will expand your imagination and advance your thinking: reading the literature in your own and adjacent fields, writing and reviewing materials, planning future projects.  The library has considerable digital resources, and you should contact your department liaison librarian for help in identifying other digital content. Finally, I hope that you will find ways to remain intellectually and virtually close to your colleagues and students.  The academic community is what drew many of us to Yale, and it will help sustain us through this difficult time. 
Thank you for the work that you do now, and in the future, for the benefit of Yale and the world.
Sincerely,
Scott Strobel
Provost
Henry Ford II Professor of Molecular Biophysics and Biochemistry