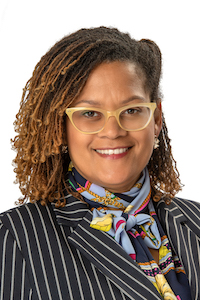 Senior Executive Assistant
Address:
2 Whitney Avenue (Whitney Grove Square Bldg), Suite 400, Room 401A
Tracy Edwards joined the Office of the Provost in 2015.  In her role as senior executive assistant, she supports Academic Resources and Faculty Development and Diversity programming and initiatives.  She reports to Vice Provost for Faculty Development and Diversity, Gary V. Desir, M.D., and Associate Provost for Academic Resources and Faculty Development, Karen Anderson.  Tracy joined Yale in 1993 and has been an integral part of executive teams at the School of Medicine, School of Nursing, Office of the Secretary's division, and Yale Health Plan.  She earned her B.S. in Business Management and Human Resources Management from Albertus Magnus College in 2017 and is committed to a pursuit of lifelong learning.  When away from the office, Tracy enjoys spending time with family and friends.