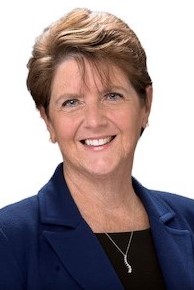 Senior Associate Provost for Research Administration
Pam Caudill joined Yale in December 2016.  In her role as Senior Associate Provost for Research Administration, Pam oversees the Office of Research Administration and is Yale's Institutional Official for our animal care and use program and for our human research protection program.  She is responsible for the University's systems and processes regarding research administration, research accounting and compliance programs.
Prior to joining Yale, Pam held the position of Chief of Research and Administrative Operations at Harvard Medical School.  In this capacity, she was responsible for facilitation, coordination and oversight of administrative research support functions including compliance, biological safety, sponsored programs, animal resources, departmental financial administration and research subject protection. Pam also served as the Associate Vice President/Provost at the University of Pennsylvania where she directed the Office of Research Services including pre-award, post-award, electronic research administration systems, cash management, and F&A proposal functions.  Pam holds an AB in English and American Literature from Brown University.