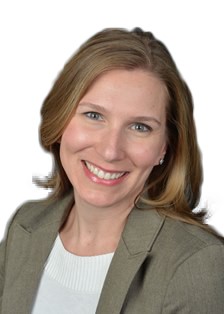 Associate Provost for Research
Address:
2 Whitney Avenue (Whitney Grove Square Bldg), Suite 400, Room 458
Lisa D'Angelo assumed the role of associate provost for research in 2019.  Her responsibilities include oversight of the Science Development Fund, the Office of Postdoctoral Affairs in collaboration with the Deputy Dean of Medicine, and Science Core Facilities within the Faculty of Arts and Science and the School of Engineering and Applied Science.  Lisa also serves as the Vice Provost's delegate to the University Conflict of Interest Committee.  In collaboration with the Vice and Associate Provost for Research, her responsibilities include strategic planning and supporting special projects related to faculty research and facility needs.  Lisa joined Yale in 2008 as Associate Director, Science Cores and served as Director, Science and Technology projects (2013-2014).  She holds a B.S. in Biology from Loyola University Chicago and a Ph.D. in Biology from Wesleyan University.