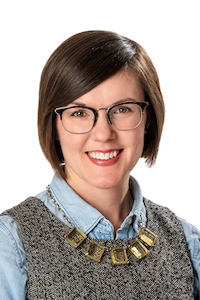 Director, Office of Institutional Research
Address:
2 Whitney Avenue (Whitney Grove Square Bldg), Suite 200, Room 201
Lily Svensen is the Director of Yale's Office of Institutional Research. Lily joined OIR in 2013 while completing her graduate work in Psychology at Yale.  In her current role, Lily is responsible for overseeing the reporting, analysis, and data management functions within Institutional Research.  She serves as the university IPEDS keyholder and primary representative to institutional research consortia such as the Association of American Universities Data Exchange (AAUDE).  Lily received her BA from the University of Pennsylvania in 2007 and her PhD from Yale in 2014.  Outside of work, Lily enjoys traveling, hiking, and testing out slow cooker recipes.