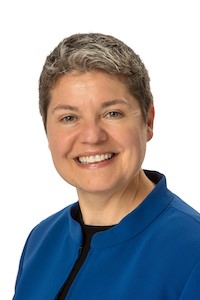 Associate Provost for Academic Resources & Faculty Development
Address:
2 Whitney Avenue (Whitney Grove Square Bldg), Suite 400, Room 402
Karen Anderson's responsibilities include policies and procedures related to faculty recruiting, appointments, promotions, and related academic resources, as well as initiatives in support of faculty diversity. She oversees new faculty orientation and other programs to support new and early-career faculty. She serves as Yale's Accreditation Liaison Officer to the New England Commission on Higher Education.  Before coming to Yale in 2015 she served for 13 years at Wesleyan University. She is a fellow at Trumbull College. She holds a B.A. in philosophy from Hunter College and an A.M. and Ph.D. in history of religions from the University of Chicago Divinity School.