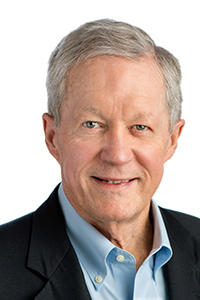 Vice Provost for Academic Resources
Address:
2 Whitney Avenue (Whitney Grove Square Bldg), Suite 400, Room 451
J. Lloyd Suttle, vice provost for academic resources, has been a member of the Yale community since his undergraduate years. He has held his current position since 2001, having served previously as associate provost, adviser to the president, dean of administrative and student affairs in Yale College, director of the Office of Institutional Research, and lecturer in the Yale School of Management. He is author and co-editor of "Improving Life at Work: Behavioral Science Approaches to Organizational Change". His duties as vice provost include space planning, oversight of Yale College, the Graduate School, the Department of Athletics, the Yale-New Haven Teachers Institute, the University Registrar, and the University Director of Financial Aid, and is the provost's liaison to the Office of Facilities. He is a member of the Yale College Class of 1969 (Ezra Stiles) and received his M.Phil. and Ph.D. degrees from Yale.