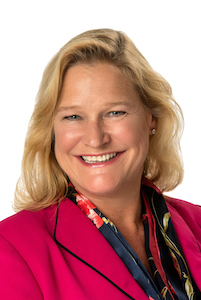 Senior Executive Assistant
Address:
2 Whitney Avenue (Whitney Grove Square Bldg), Suite 400, Room 454C
Carolyn Van Gemert is Senior Executive Assistant to the Vice Provost for Research and to the Provost's Research Team; Jim Slattery, Lisa D'Angelo and Angie Hofmann. 
Carolyn joined the Provost's office in 2006, supporting Deputy Provosts for Science and Technology, the Deputy Provost for Research and now, the Vice Provost for Research team.  Prior to joining Yale, Carolyn had a career as a Medical Manufacturer's Representative.  Carolyn graduated magna cum laude from Southern Connecticut State University with a BS in Business Administration, Management. She has pursued additional graduate classes within that University's MBA program. 
Outside of the office, Carolyn leads an adventure group - organizing hikes, bikes, kayaks, good deeds and other fun outdoor activities.  She also delights when her two college-aged sons, Christian and Austin, are able to be home and playing card and humor games with her.