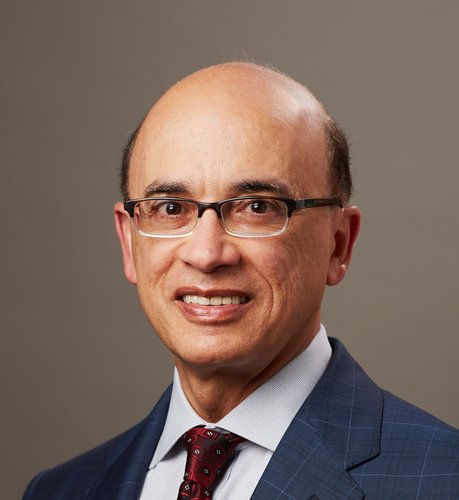 Dear Colleagues,
I write to announce the appointment of Gary Desir, M.D., Beeson Professor of Medicine, as Yale's next vice provost for faculty development and diversity. Dr. Desir is an outstanding physician-scientist with a long record of campus service and leadership.  As vice provost for faculty development and diversity, he will help guide and support the appointment and development of a diverse and excellent faculty across all of Yale's schools. Dr. Desir will assume the vice provost role effective immediately, while continuing in his role as chair of the Department of Internal Medicine.
Dr. Desir was born in Port-Au-Prince, Haiti. After high school, he immigrated to the United States to attend New York University, from which he graduated magna cum laude, with a bachelor's degree in biology. Following graduation from Yale School of Medicine (cum laude, Alpha Omega Alpha honor society), he trained in internal medicine and nephrology at Yale New Haven Hospital. He is a named inventor on several patents related to the discovery and therapeutic use of renalase, and the development of drugs that modulate renalase signaling in cancer. He is the scientific founder of two biotechnology companies focused on developing renalase-based therapies.
Dr. Desir, the first person of African descent to be appointed as chair of a department at YSM, has a strong interest in issues of diversity and social justice. He is the co-founder of the Minority Organization for Retention and Expansion (MORE), a faculty group at YSM focused on increasing faculty diversity through mentoring programs and developing resilient social networks. He is currently serving as co-chair, along with Secretary & Vice President for University Life Kimberly Goff-Crews, of the President's Committee on Diversity, Inclusion, and Belonging.  As vice provost for faculty development and diversity, Dr. Desir will be a crucial partner in supporting the excellence of the faculty by helping to create a diverse and inclusive community.  I look forward to welcoming him to the office. 
Please join me in congratulating Dr. Desir on his new role.
Sincerely, 
Scott Strobel
Provost
Henry Ford II Professor of Molecular Biophysics and Biochemistry 
Professor of Chemistry