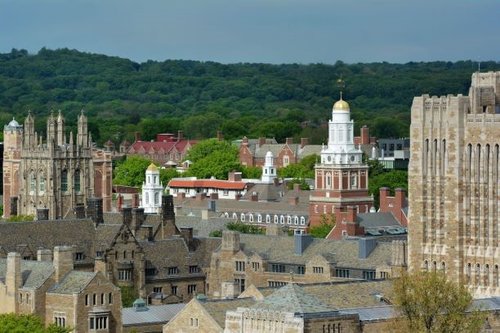 Today, the provost and deans of Yale University affirmed holistic admissions, specifically recognizing the challenges to teaching and learning during the COVID-19 pandemic.   
They released a statement assuring potential applicants to Yale's graduate and professional schools that applications will be evaluated "holistically and will take the significant disruptions of COVID-19 into account when reviewing students' transcripts and other admissions materials relating to Spring 2020. In particular, we will respect decisions regarding the adoption of Credit/Fail and other grading options during this unprecedented period, whether they are made by institutions or by individual students."  Yale College made a similar announcement for its future applicants.
Many educational institutions have changed their grading models to address the challenges COVID-19 has presented. In some cases, institutions have shifted to a blanket pass/fail policy, while at other schools students have a choice of grading options in consideration of pandemic-related disruption.
"We wish to reassure potential applicants that we will take the need for sudden transitions to online teaching and other COVID-19 response measures into consideration during the upcoming admissions cycles," said Pericles Lewis, vice president for global strategy and vice provost for academic initiatives. "We recognize that students will be working under very different conditions this semester."