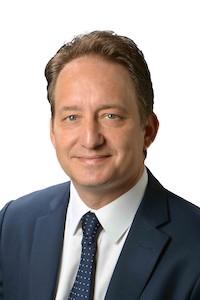 Vice President for Global Strategy and Vice Provost for Academic Initiatives
Address:
2 Whitney Avenue (Whitney Grove Square Bldg), Suite 400, Room 447
Pericles Lewis, Douglas Tracy Smith Professor of Comparative Literature at Yale University, serves as vice president and vice provost for global strategy.
Pericles Lewis earned his B.A. with first-class honors in English literature from McGill University in 1990 and his Ph.D. in Comparative Literature from Stanford University in 1997. After a postdoctoral fellowship at the University of California, Berkeley, he joined the Yale faculty in 1998, with appointments in the Departments of English and Comparative Literature. From 2012 to 2017 Professor Lewis served as founding president of Yale-NUS College, a collaboration between Yale and the National University of Singapore. In the provost's office, he works closely with the MacMillan Center for International and Area Studies, the Jackson Institute for Global Affairs, and the Schwarzman Center. He also oversees the Office of International Affairs and the Office of International Students and Scholars and guides Yale's involvement in Yale-NUS College. A former member of the advisory board of the American Comparative Literature Association, Professor Lewis is the author or editor of six books on modern European literature; his current research addresses liberal education in the United States and worldwide.